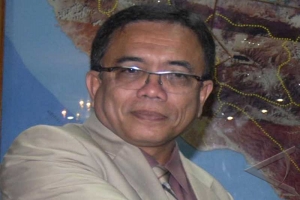 The Thai government is exploring the possibility of cooperating with Aceh to develop the fishery potential of the province`s waters, the country`s top diplomat in Indonesia said.

Speaking to reporters after a meeting with Aceh Governor Irwandi Yusuf here Friday, Thai Ambassador to Indonesia Thanatip Upatising said Aceh was the most potential area for investment especially in the fisheries sector.

Governor Irwandi Yusuf said, the Aceh provincial administration would provide special facilities, including in licensing procedures, for every investor operating in Aceh.

Under Law Number 37/2000 on the free trade port of Sabang, the government had authorized the licensing of fishing operations in Aceh with a weight above 35 gross tons (GT).

"We have reviewed the ocean fisheries port area in Lampulo, Banda Aceh. The infrastructure to invest is quite good and supportive," the ambassador said.

Therefore, his side would invite the Thailand businessmen to cooperate with the local fishermen to work on the fisheries potential in the province, the ambassador Thanatip Upatising added.

"We are eager to invest in fishery sector in Aceh and partnered with the local fishermen or businessmen. We will tell the potential investment in the province to Thailand businessmen," he said.

The meeting also followed by a number of Aceh administration officials, including the Head of Aceh Marine and Fishery Office, Razali AR, the Head of Aceh Promotion and Investment office, Anwar Muhammad and the head of Aceh Forestry and Plantations office, T Fakhruddin Polem.

Meanwhile, the Head of Aceh Marine and Fishery Office, Razali, said, through the fisheries investments cooperation, it would be at least reducing illegal fishing activities in marine waters of the province.

The cooperation in fisheries sector with Thailand can be a momentum to transfer marine technology to the Aceh fishermen, he said.

"The cooperation is expected to not only fishing but also in term of processing that further it can be used as one of Aceh export commodity in," Razali added.