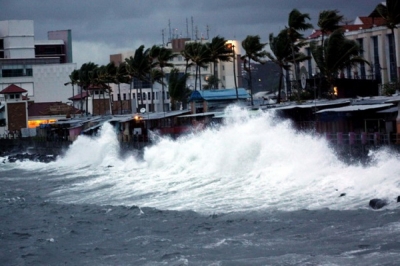 Kupang, E Nusa Tenggara - Flooding triggered by tidal waves hit seven subdistricts in the eastern Indonesian island of Flores on Wednesday.

"Preliminary data show 269 houses, seven school buildings and two mosques were damaged by the tidal waves," head of the Sikka district natural disaster mitigation board Heriando Siku said.

The buildings are located in the seven subdistricts of Alok, Alok Timur, Alok Barat, Talibura, Magepanda, Kewapante, and Kangae.

Heriando said the agency with the help of disaster response team and local residents had since Tuesday night evacuated more than 400 people to temporary shelters at Waioti, Nangahale, and Talibura areas.

"The number of evacuees accommodated at the temporary shelters is about 439," he said adding that the agency had set up three field kitchens to meet the victims` food needs.

To meet the evacuees` food needs, the district natural disaster mitigation board and the social service office had distributed rice, instant noodle and other emergency response aid among them, he said.

Meanwhile, Sunardin, a member of the Sikka district legislative council (DPRD) asked Sikka district head Somisum Mitang to build retaining walls on the district`s northern coast and relocate local residents who often fell victim to tidal waves every year.

"The tidal waves occur every year. There is no other choice but to build retaining walls and relocate local residents," he said.